MCSA | Progressive Web Developer (Beginner)

This is the course for newbies and beginners and it basically provides an introduction to HTML5, CSS3, and JavaScript. This course helps students gain basic HTML5/CSS3/JavaScript programming skills. This course is an entry point into both the Web application and Windows Store apps training paths.

This course is orginally intended for professional developers who have 6-12 months of programming experience and who are interested in developing applications using HTML5 with JavaScript and CSS3. But we have adapted our training materials to include a primer for absolute beginners with basic computer knowledge to bring them up to the level required to absorb all the modules in the course.
Exam 70-480↗ Course 20480C↗

MCSA | ASP.NET C# & MVC Developer (Intermediate)

This intermediate course combines the optional Course 20483C - Programing with C# and the mandatory Course 20486D - Developing ASP.NET Core MVC Web Applications to unleash the dragon in you and prepare you to pass the final exam in the MCSA Certification track and obtain the badge. You will only take one exam => Exam 70-486.

Professional web developers will learn to develop advanced ASP.NET Core MVC applications using .NET Core tools and technologies. The focus will be on coding activities that enhance the performance and scalability of an Enterprise Web application.
Exam 70-486↗ Course 20486D↗

MCSD | Azure & Web Services Developer (Advanced)

Microsoft has streamlined the MCSD certification exam to only one course for advanced developers who have completed the MCSA track. You will learn how to design and develop services that access local and remote data from various sources. You will also learn how to develop and deploy services to hybrid environments, containers and clusters including on-premises servers and Microsoft Azure app services.

This exam is for .NET Core developers who want to learn how to develop services and deploy them to hybrid environments as well as those with Web application development experience who are exploring developing new applications or porting existing applications to Microsoft Azure.
Exam 70-487↗ Course 20487D↗
Microsoft Developer Certification Track (2019)
Earlier in 2019 Microsoft added a whole new string to its certification bow, adding extra career-focused badges to its product specialist certications as well as trimming down the prestigious Microsoft Certified Solutions Developer (MCSD) certification track and options to only one Exam (Exam 70-487), The App Builder. Codewired's Lead consultants have created a scalable online training and certification track that combines the Microsoft Certified Solutions Associate (MCSA) and MCSD path to enable beginners, intermediate and advanced developers acquire the updated MCSD .NET Core certification with ease.
---
Reach out to us today to find out how individuals and groups can get affordable LIVE ON-LINE training to complete the certification track
Complete The Form↗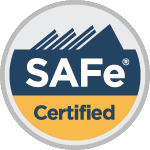 Our consultants are certified expert level professionals with hands-on experience in software engineering, DevOps and leading distributed Agile teams at scale!